Our Volunteers - at the heart of Linwood Place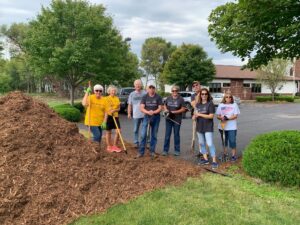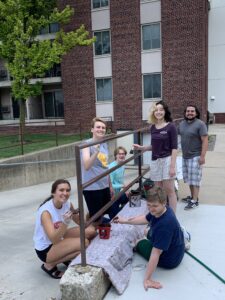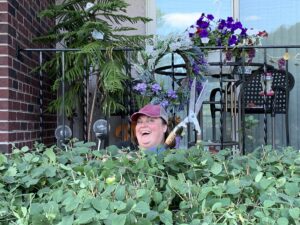 Volunteers enhance the lives of our tenants!  Many tenants enjoy the gift of relationships offered by volunteers, some tenants do not have family close by and having visitors defers feelings of loneliness. While forming friendships volunteers provide some services such as transportation and shopping as well as assistance with appointments. During the winter months especially it is helpful for a volunteer to assist with shopping and driving. However, assistance is needed year round.
Volunteers take on a variety of roles, depending on their skills and talents.  Some volunteers prefer to do some office tasks or assistance with special projects such as "Pie and Ice Cream Social", picnics, or leading social and game activities, there is even a volunteer who leads exercise classes!  Many volunteers prefer "hands on" tasks and find satisfaction by assisting with spring and fall projects.
If you have a skill, talent or gift to share please contact us.  We endeavor to match your skills to enhance the Ministry and Mission of Fox Valley Lutheran Homes.  You may possess a talent which creates a new program or service for our tenants.  You can make a difference.
Ready to volunteer? Click here!
Thank you to the following individuals and organizations who have volunteered their time with us:
Faith Lutheran Church of Appleton
Rawhide
Fox Valley Lutheran High School Choral Department
Rebuilding Together Fox Cities
Appleton Central High School
Xavier High School
Girl Scouts
Boy Scouts
First English Lutheran Interns
Kimberly Clark Employees
Coca-Cola Employees
Member Congregations
volunteer entertainers from the Fox Valley area
and countless individuals who give of their time and talents.